Drivers screen: inform your drivers without being disturbed
Thanks to a fixed screen in a waiting room or at the entrance to your establishment, drivers from platforms can be informed in real time of the status of their order. Once the order is displayed as ready, all they need to do is pick it up!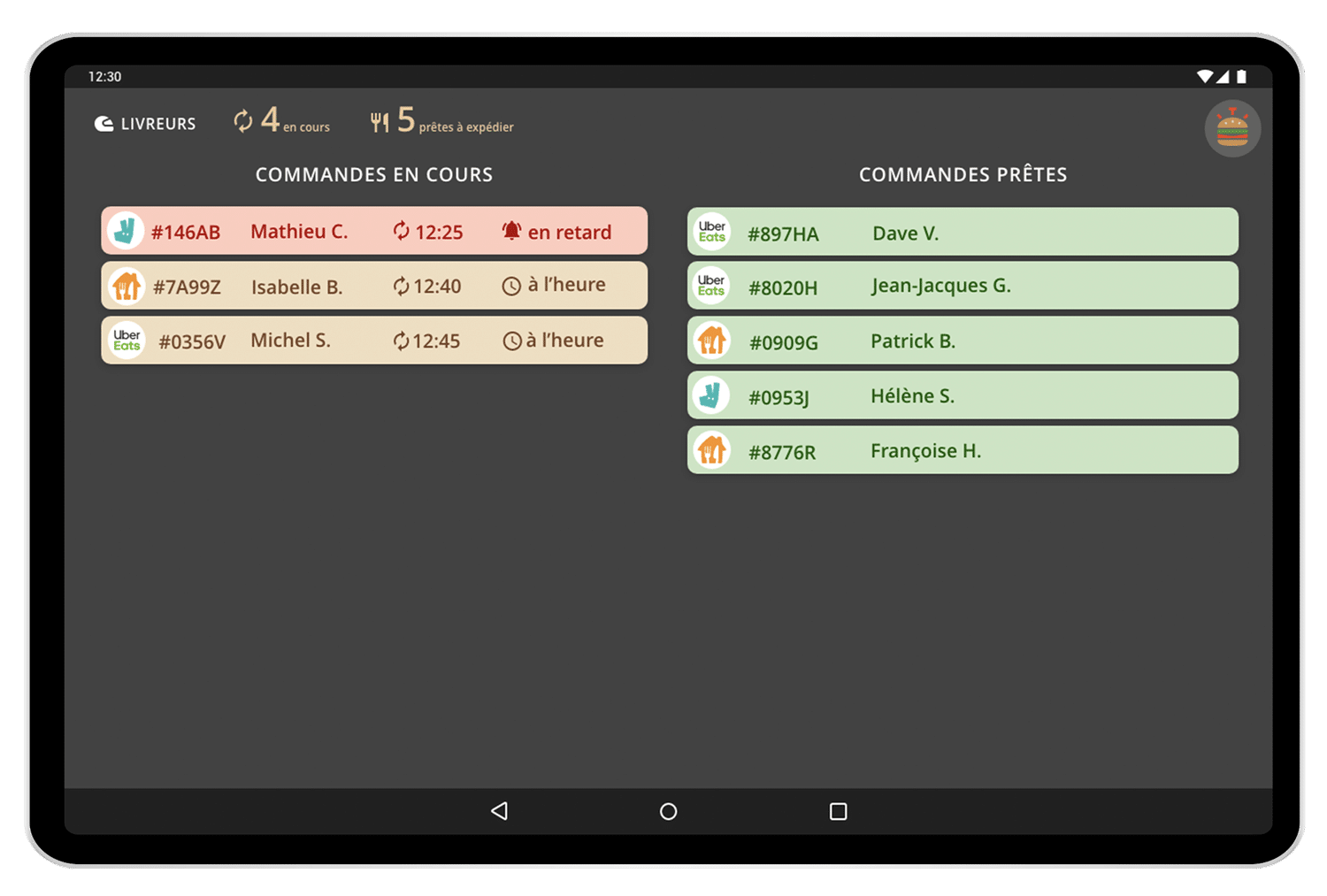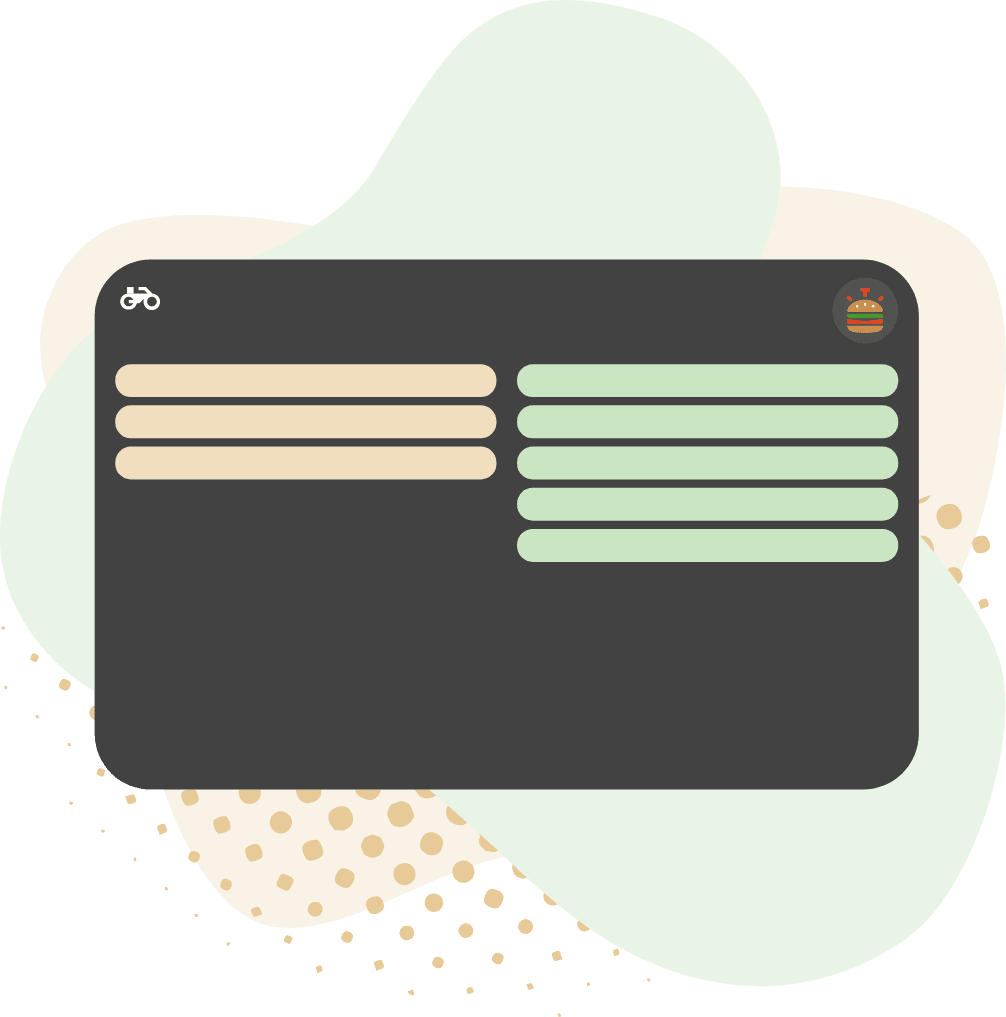 What is the
drivers screen

?
This feature is particularly suitable if you have a heavy delivery flow in your restaurant. Many restaurateurs who already have to manage their service, preparing their orders, and sometimes the checkout, do not have the time to manage the delivery people of the platforms who come to collect Uber Eats or Deliveroo orders, for example.
During rush hour, it's a parade of delivery people who can constantly enter and leave the restaurant.
As a result, the special delivery screen is the solution for having them wait until their order is in the "ready" status and available for pick up at the counter.
The drivers screen is ideal for


The advantages of the drivers screen

No more wasting time informing delivery people

Limit the number of drivers entering and exiting the restaurant

Better manage the large influx of drivers


How to activate the drivers screen?
Create your TicknCook Standard account then contact us to ask us to activate the drivers screen option.
You can then test it for free for 15 days.

Want to know more ?
Make an appointment directly with the TicknCook sales team who will explain to you by video and for a maximum of 45 minutes how the application works, how to install and test it, etc. You can also ask all your questions 🙂