How to receive your orders on TicknCook?
To use the KDS TicknCook and better manage your kitchen order flow, you must verify that TicknCook is fully compatible with your order taking systems.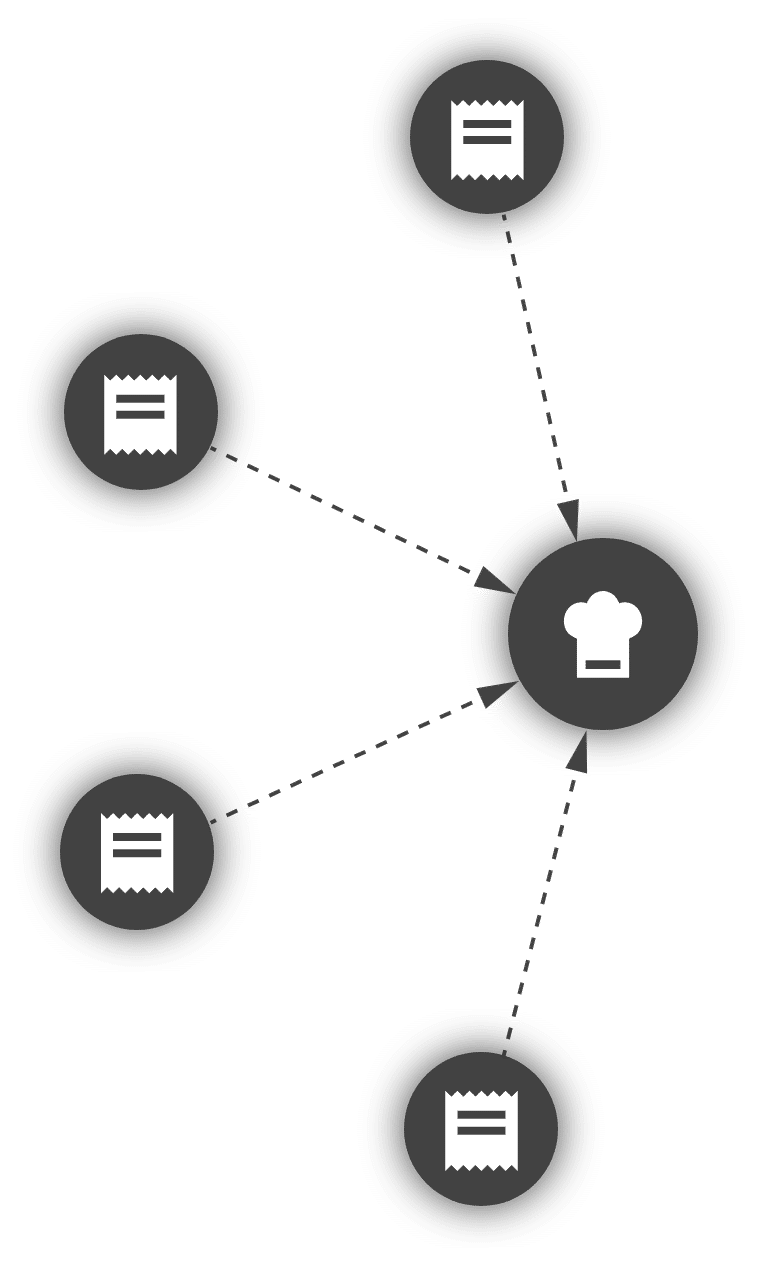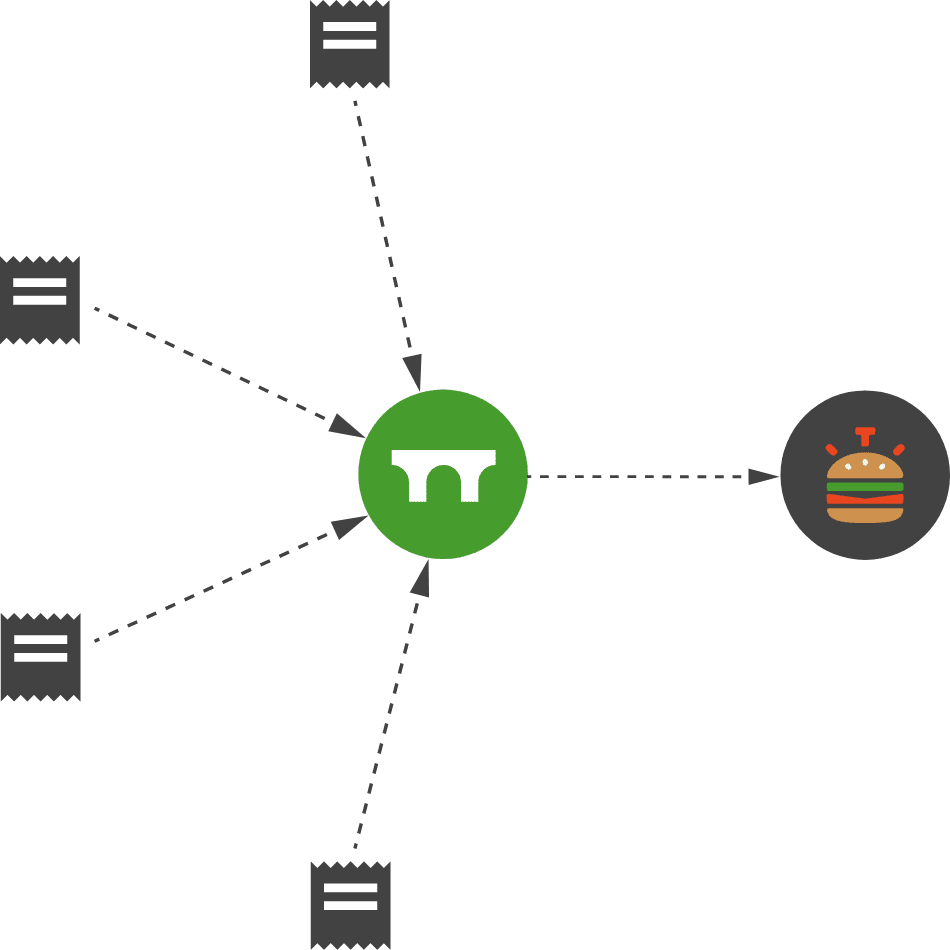 In order for TicknCook to be able to receive orders from your various sales channels (website, ordering platform, POS software, etc.), the 2 solutions must imperatively be well connected to each other. This is called an integration. This allows different solutions to communicate with each other and send information to each other.
TicknCook has chosen to integrate with 2 gateways that aggretate your orders, and which also offer you a set of handy tools to manage all your sales channels. These 2 gateways are Deliverect and HubRise.
TicknCook is also integrated with POS softwares.
Benefit from a
range of integrations

thanks to the Deliverect and HubRise gateways
Deliverect is a gateway for integrating all online orders into the POS software. With more than 100 integrations and present in 35 countries, Deliverect also offers multi-channel restaurant management tools.
If you already have a Deliverect account and want to connect it with TicknCook, contact us! You will benefit from 15 free days to test TicknCook in real conditions.
HubRise is an integration hub for commerce and catering, which connects solutions with each other. Hubrise offers you a unique formula and a simplified interface to manage all your integrations.
If you already have a Hubrise account, you can very easily create your TicknCook account and benefit from a 15-day free trial. You will then automatically receive your orders on TicknCook.
Do you want to integrate your solution with TicknCook?
Whether you are a POS software, order taking system, or delivery management solution, we are completely open to integrating directly with you and building a strong partnership together. Contact us for more information !