Summer is coming! 😎 The season of festivals, fairs, concerts, sporting events, fairs and other outdoor events will finally resume 🎉 This type of event is an opportunity for catering businesses to produce large volumes in a minimum of time. But the major difficulty for events catering businesses is taking as many orders as possible while serving as quickly as possible. Let's see how taking orders by QR code combined with a KDS can significantly simplify and improve production and catering service during this type of event. 🚀
How to improve the customer experience?
During a festival, match, concert, fair, etc., there are large numbers of customers gathered in one place. Drinking and eating is an integral part of the experience the person going to the event will have. To make his experience unique and satisfying, your customer wants to be able to consume when they want and be served quickly. Surely without having to get up to order a beer during a game, without having to queue for a tray of chips or wait hours for a slice of pizza! ⌛
If your goal is to make your customer's experience unique, then digital can help you shorten the waiting time both when taking orders and at service, while triggering a lot more sales. Let's see how the QR code technique can help you.
What is a QR code?
The QR code has become enormously popular in recent years. You can see them everywhere!
How does the order taking by QR code work?
You simply need to subscribe to a QR code ordering service like My Lemonade , a solution that generates QR codes for you which will allow you to access your menu, order and pay directly.
Your customer therefore only has to scan the QR code which can be pasted on their table, seat, deckchair, or accessible at the counter, to consult your menu, place their order directly on their smartphone and pay immediately .
As a bonus: your menu is directly accessible in several languages ​​, practical for your foreign customers!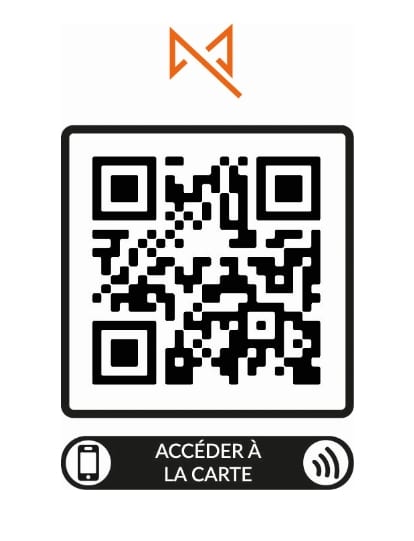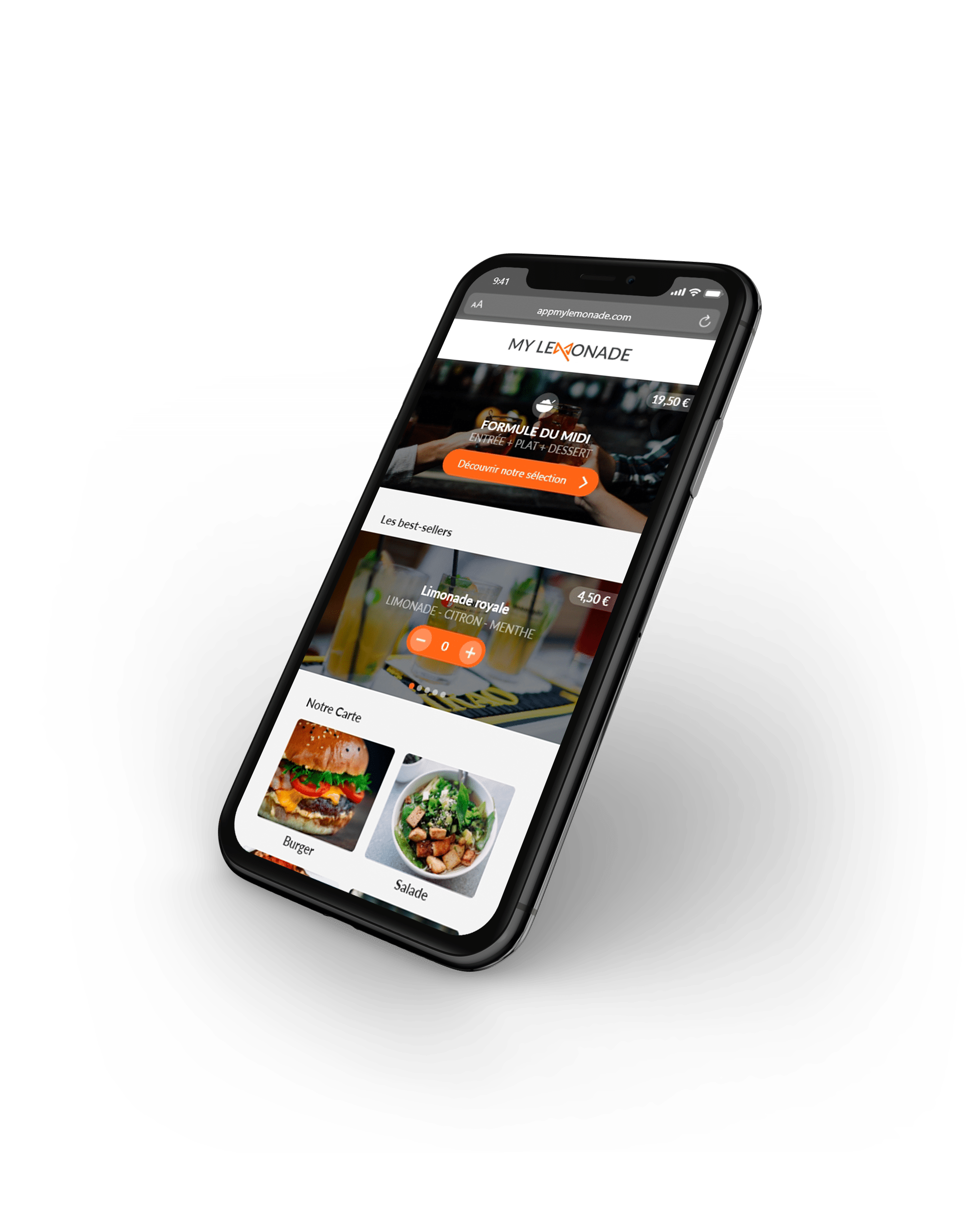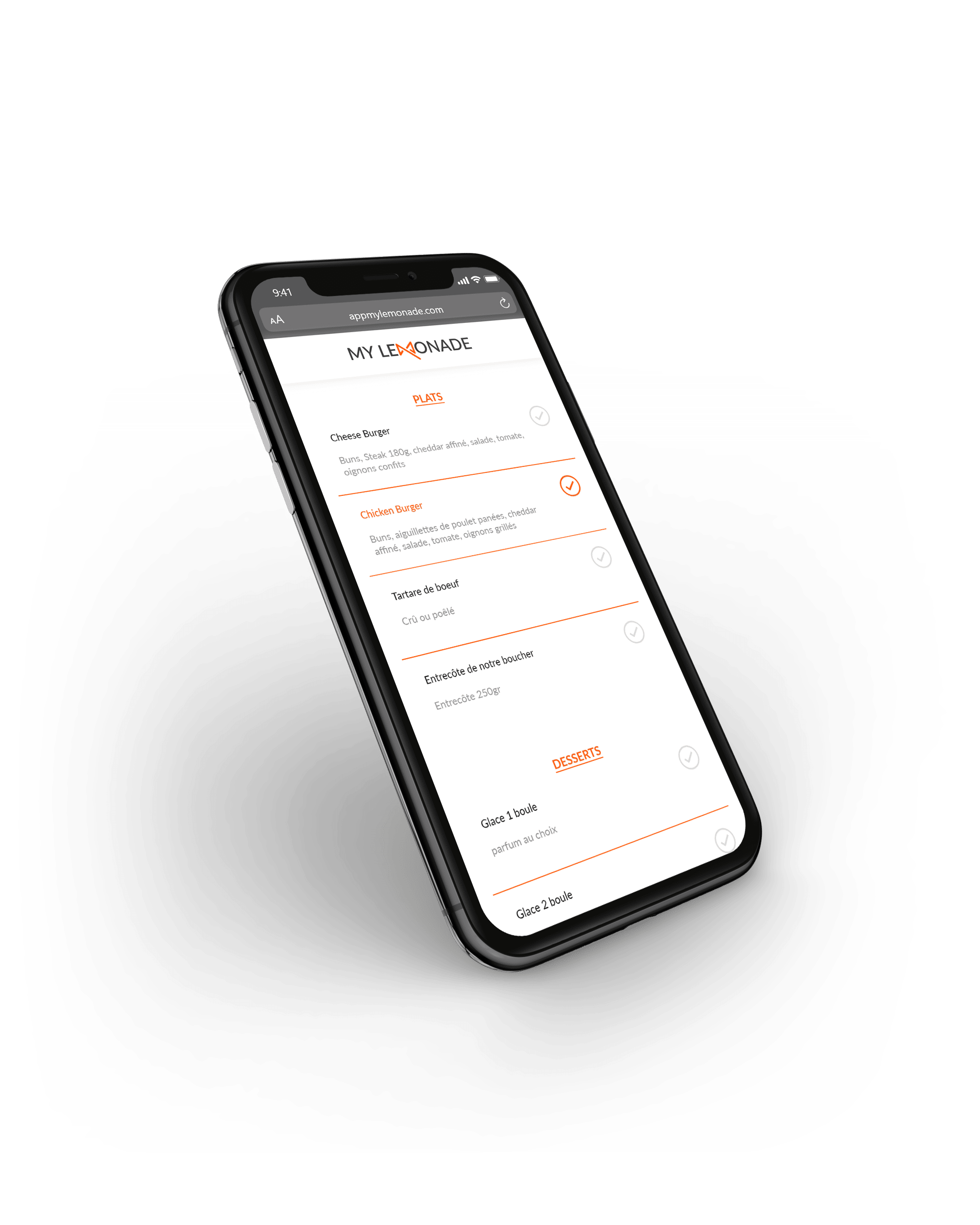 A huge time saver
The QR code will therefore save a considerable amount of time for your staff and your customers. The customer no longer needs to queue at the counter to place their order and your staff no longer no longer has to cash it, since it's already paid.
An increased average basket
With a digital menu, the customer is encouraged to consume more. They have plenty of time to quietly consult the menu, and it is possible to display highlight bestsellers, food and wine pairings, and appealing photos.
Notify the time or the withdrawal window
Thanks to the smartphone, it is even possible to warn the customer when their order is ready so that they can come and collect it at the counter. It's very simple and very effective!
How to automatically display orders in the kitchen?
Once the order is made, you have to be able to produce and serve quickly. The customer doesn't like to wait, especially when it comes to drinks only!
The kitchen production screen, or KDS (Kitchen Display System), is an application that will display and allow you to manage orders in the kitchen and at the bar on a tablet.
How does a KDS work?
You must already equip your kitchen and / or bar with touch screens connected to the Internet. Then launch your KDS. Orders taken using the QR code will instantly appear on the screen. Then all you have to do is accept the order, and notify the system when the order is ready. At the counter, the manager can monitor the status of orders and any delays. Furthermore, the KDS can offer statistics to know the average preparation time of an order.
The KDS will not only increase productivity but also reduce stress for your staff.
Prepare even faster thanks to the item aggregation feature
The advantage with digital tickets is that they allow operations that were impossible with paper tickets. For example, imagine that you receive 4 different orders, each containing a mojito. The KDS is able to automatically calculate that you have 4 mojitos to prepare.
And preparing 1 x 4 mojitos is much faster than preparing 4 times 1 mojito, ask your bartender! 😉
The item aggregation functionality will therefore automatically increase the productivity of your staff.
Withdrawal of the order
Finally, as soon as the order is ready, the customer is notified and is welcome to come to the counter to collect their order, as in a classic click and collect system.
In order to help the counter to find its customer's order very quickly, it is possible to do it with a QR code scan. Once the order is marked as ready, the customer receives a QR code on his mobile which they will show at the counter when collecting the order. With this QR code, the counter can immediately find and serve the order to the customer. A great way to go even faster!
And that is only possible when the QR code solution and the KDS solution are perfectly integrated together. This is the case with My Lemonade and TicknCook.
Book your free demo appointment now!
Want to see how TicknCook and MyLemonade work together and check if they're right for your restaurant? Book a free appointment with us!