That yummy milky drink announces major features for TicknCook. 😋  This version 2.4 Milkshake will allow you to route your items to the appropriate station and display your orders to be delivered on a screen intended for delivery platform drivers such as Uber Eats, Deliveroo, Food Panda , Glovo etc.
In addition to these two features which are very requested by our dark kitchens and fast food customers, TicknCook will now update your catalog automatically, give you the possibility to accept, decline or change the expected time of an order and finally optimizes its design again and again for a better user experience.
Routing items by station
This is a feature that has been requested by many restaurant owners! It is ideal if your kitchen is organized in different stations: grill, pantry, fryer, desserts, etc.
Now, you can distribute your items by station and have a personalized TicknCook screen for each station for better readability in the kitchen. To benefit from this option, contact us. We will take care of categorizing your items.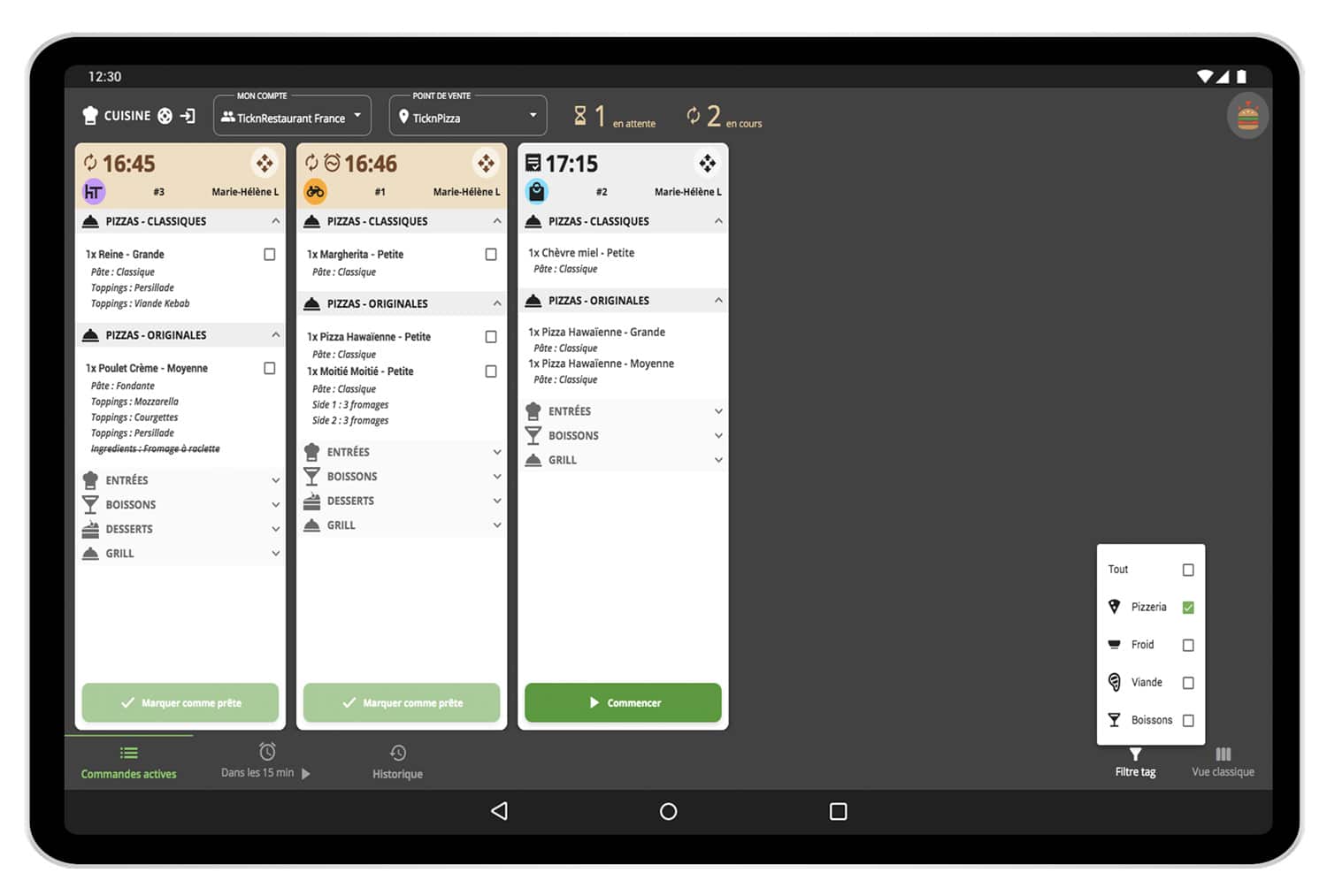 New screen for drivers
Do you use delivery platforms? With Milkshake, you can benefit from an option that does not exist anywhere else. It allows you to display a special screen for your delivery drivers at the entrance to your establishment. Thanks to this screen, they know whether the order they are looking for is ready or not. To benefit from this option, contact us.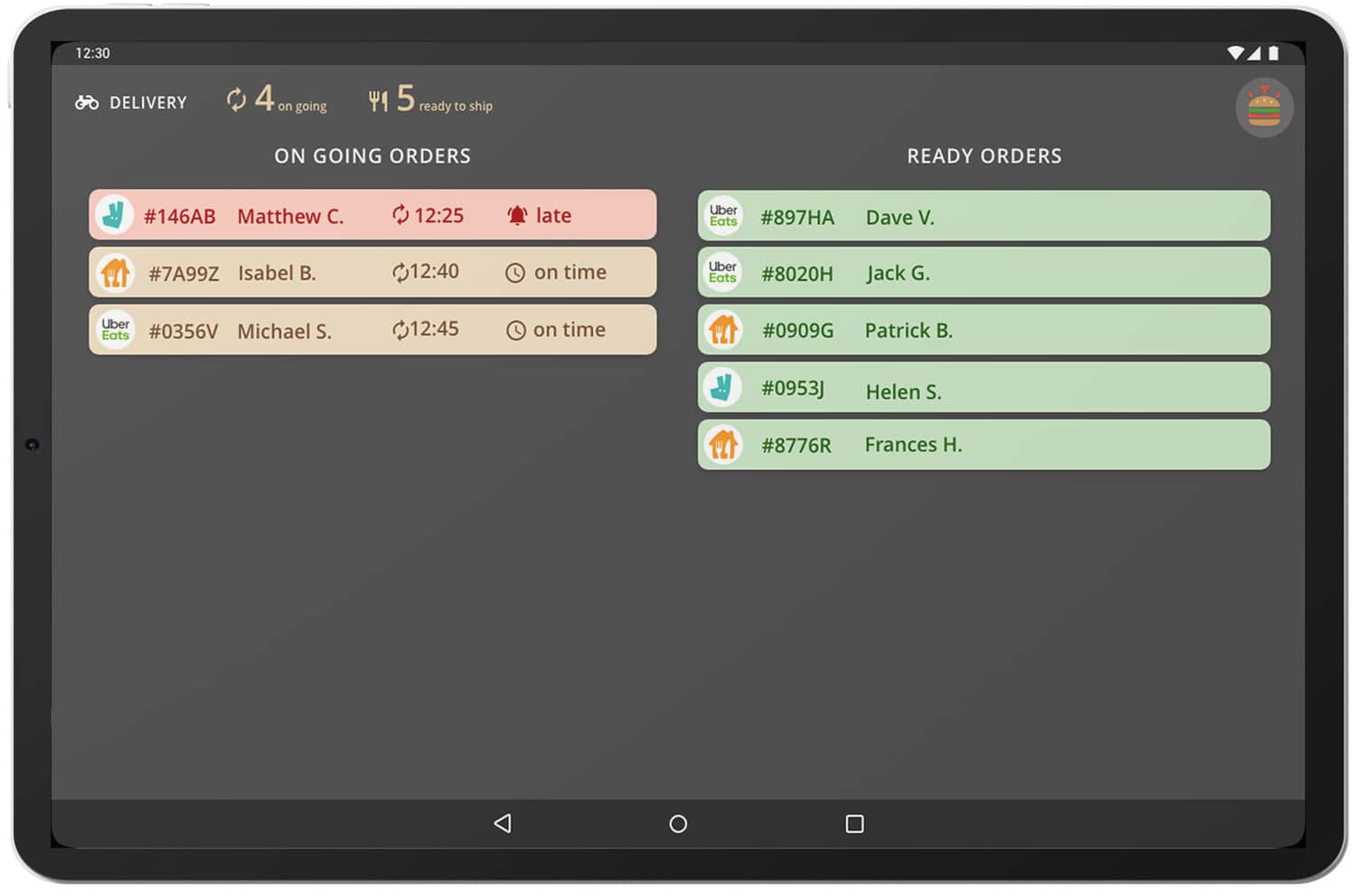 Order manual acceptance with setting of a new expected time
If you have decided to accept orders manually, you can now do so from the TicknCook counter or kitchen screens. Either you accept the order without changing the time, or you accept and postpone, or you reject it.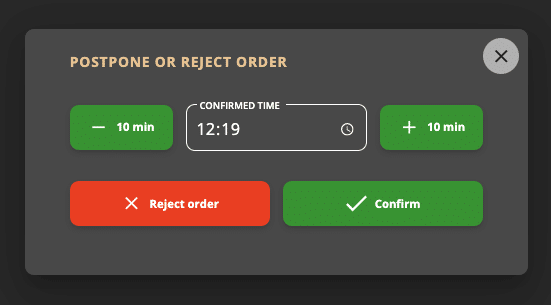 Automatic refresh of the catalog
Are you updating your catalog on HubRise or Deliverect? Now TicknCook is synchronized with it automatically.
Font size optimization
We've reworked the font sizes to make them appear legible no matter what size your screen is.
New login pages
We have redesigned our login page to make it easier to use.
Book your free demo meeting now!