There is a legend saying that in 1477 a baker saved his life by accidentally inventing the recipe for the famous Bretzel. He was imprisoned by the king for having badly baked his bread. The baker's wife having begged the king not to have her husband executed, the king gave him 3 days to create a loaf "through which the sun would shine three times". It was at the last hour of the last day that the very annoyed baker, saw his wife praying by the window with her arms crossed on her chest, that he had the idea of ​​joining the two ends of a dough to give the shape in three holes, creating this Germanic symbol.
The new TicknCook version 2.6 Bretzel is not a coincidence like the famous Germanic bread, but rather 3 new features that will allow TicknCook to be configured even better according to your needs! This new version allows you to create or modify the tags of the "filter by station" option from the TicknCook interface, it also allows to replace the expected time of an order with a countdown timer and finally, to configure a ringtone by device when an order arrives.
Customized configuration of tags for the filter by station
This new feature was eagerly awaited by our customers who used our "Filter by station" option. Now, you can create your own tags (i.e. the names of your stations) and assign them yourself to the items of your catalog.
To do this, go to Settings / Catalog.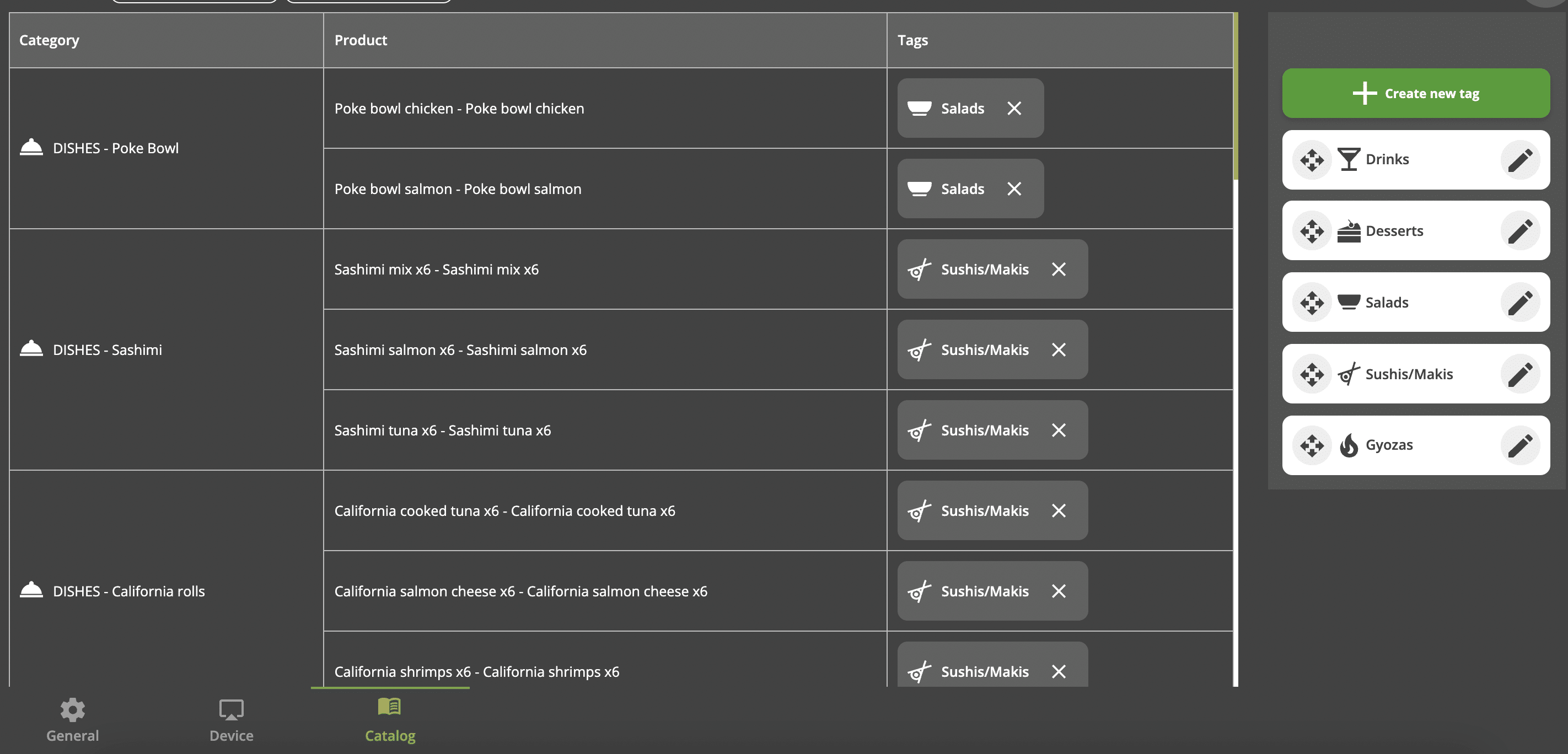 Countdown timer
Until now, TicknCook only displayed the expected time on the order. But your cooks don't always know exactly what time it is, and they have to do the math in their head to figure out how much time they have left to prepare the order.
With our new option, you can display a countdown instead of the expected time, it's much easier.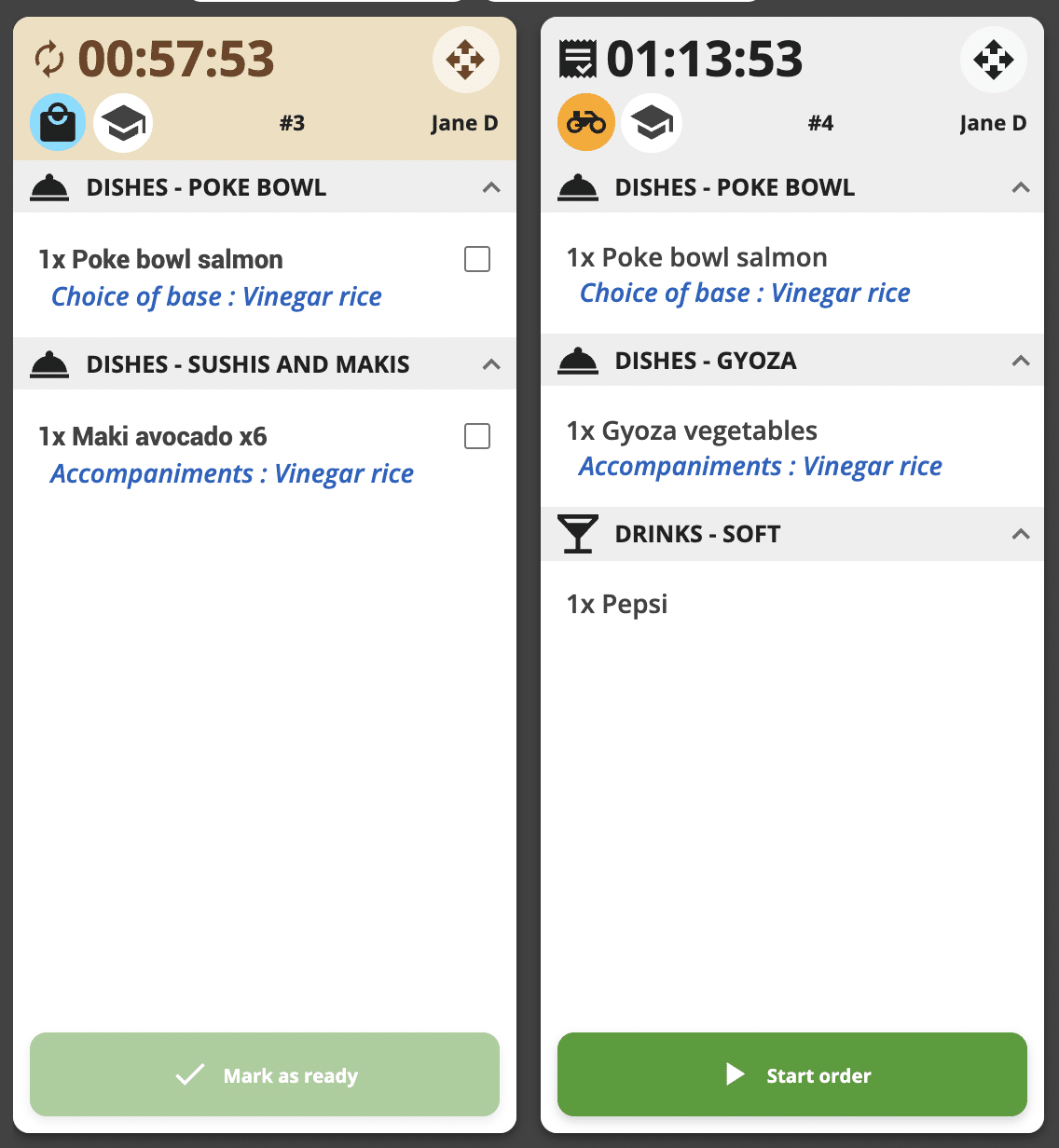 Ringtone management by device
With Bretzel, you now have the choice between 6 different ringtones! And it's configurable per device. This is perfect if you have several screens in the kitchen, for example if you have one screen per workstation, or if you have one screen per brand. You will hear one sound per device!