¡Hola! 😉
For its new update, TicknCook is getting Spanish colors! 🇪🇸 With v2.9 Tapas, you will be able to use TicknCook in Spanish, in addition to French and English. And to follow up with good news, TicknCook has also integrated with the Spanish all in one solution Last.app.
We are very happy with this new partnership and to be able to develop TicknCook in Spain and in Latin American countries.
Don't worry, it's not just for our Spanish restaurant friends, v2.9 Tapas also has some improvements in catalog management and kitchen filters.
Release of the Spanish version
TicknCook is now available in 3 languages, English, French, and Spanish. To change language, go to My Account, then Preferences.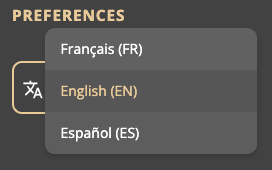 Integration with Last.app

TicknCook is finally integrated with the Last.app, an all-in-one Spanish digital solution for restaurants: checkout, integrator of delivery solutions, online sales, reservation, administration…
News in catalog management
Category management
You can now assign categories yourself to your items in your catalog: Starters, Mains dishes, Drinks or Desserts. Until now, category management was done by the TicknCook team.
These categories are useful if you want to separate the management of your drinks or desserts from your dishes: either in the kitchen or at the counter.
To assign the categories yourself, go to Settings/Catalog categories.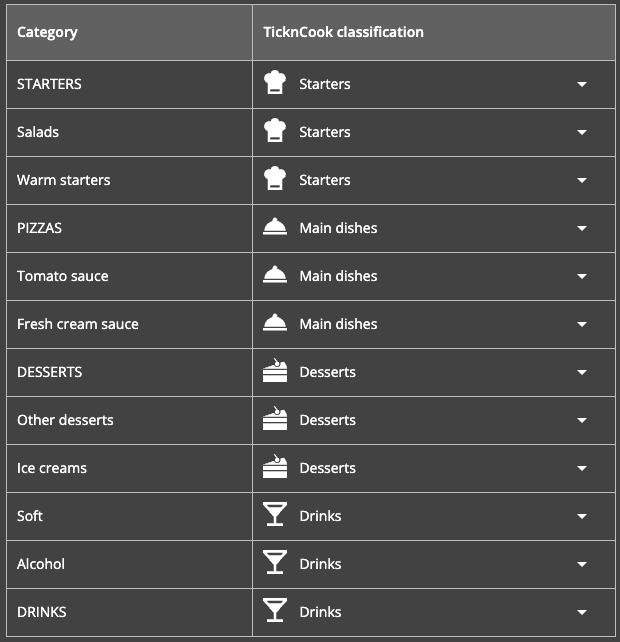 Multi catalog management
TicknCook is now able to support several catalogs in the same point of sale, and also the sharing of the same catalog between several points of sale. This means that your catalogs are no longer linked to your points of sale. If you use the filter per station, your tags are linked to your point of sale.
To manage filter tags by post, go to Settings/Catalog.