What are the issues for restaurateurs when they receive orders from UberEats, Deliveroo and JustEat?
If you made the choice to appear on these platforms, it was because it was a way for you to offer your customers an additional way to place an order in your restaurant .
If you have set up a dark kitchen, for example, you have surely bet on these platforms as the sole channel for ordering or delivery.
For you, this strategic choice can have repercussions in the organization of your restaurant. You have to handle more orders, and often differently than eat-in or over-the-phone orders.
Perhaps you find yourself in this type of problem:
I am not receiving my UberEats / Deliveroo / JustEat orders on my checkout
I have too many orders from the online platforms to manage in a short time and it does not follow in the kitchen
I have to prepare my UberEats / Deliveroo / JustEat orders as quickly as possible
I have to manage the influx of delivery people coming to pick up their orders
Well, don't worry, because with the strong progress of digital in catering, there are now solutions that are simple to set up and really effective.
First step: Centralize all your orders automatically
There are currently 2 players who will allow you to automatically centralize all your orders, including those from UberEats, Deliveroo and JustEat.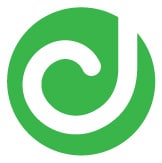 Deliverect
Positioned as the leader in the centralization of line orders on your cash register software, Deliverect also offers services such as automatic management of your catalog, or an analysis of your company's performance.
Deliverect already equips big fast food chains like KFC or Burger King but also many dark kitchens. Its strength: 24/7 multilingual customer support.

HubRise
The French challenger HubRise offers to integrate all your Deliveroo, UberEats and JustEat orders and send them to your checkout. Its strengths are proximity to its customers and a unique price offer.
Check the compatibility of your existing system before subscribing to one of these 2 players. We advise you to make a free appointment with a consultant who will help you choose the best technical solution according to your needs.
Second step: Choose a KDS solution, or kitchen production screen
What is a KDS or kitchen production screen?
If you've never heard of the word "KDS", know that it stands for "Kitchen Display System" or "Kitchen Display Screen". It's actually a digital solution that allows you to display your tickets automatically , then manage them by changing the order status in the kitchen and at the counter. Concretely, your order appears on a touchscreen in your kitchen , rather than being printed on a receipt. With 1 click, the cook can signal to the counter that the order has "started,"  and later that it is finished. The counter which also has a touch screen can retrieve the kitchen order to serve or deliver it.
How to choose a KDS?
The Kitchen Display System is therefore an excellent digital tool to display and manage your orders. To equip yourself with a KDS, you can ask your cash register software if it has one and test it. Indeed some funds have developed their own KDS. However, remember to ask if the KDS will receive orders from online ordering platforms.
If your checkout does not offer a KDS or it does not suit you, know that there is a specialized solution in KDS: TicknCook. With the TicknCook solution you will have a large number of features and you can easily manage your UberEat, Deliveroo or JustEat orders, thanks to the integration with HubRise or Deliverect.
TicknCook has a screen specifically designed for delivery platforms drivers, which shows the orders statuses to the drivers.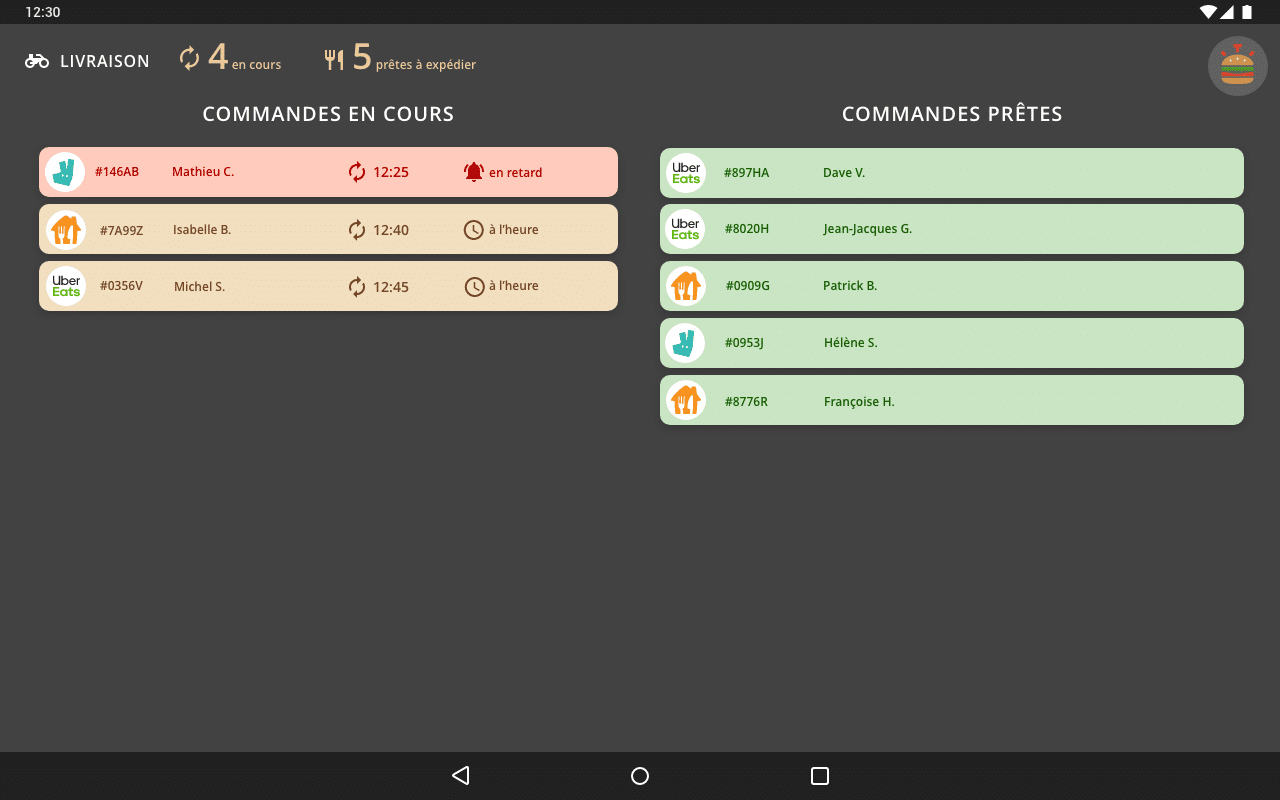 Third step: equip your restaurant with touchscreens
If you want to save as much time as possible and better manage your receipts, touch screens that display your receipts will be more efficient than your printer. Before you equip yourself, find out about the compatibility between your KDS solution and the operating system of your tablet.
While the KDS TicknCook can be displayed on any screen because it works using an internet connection and a simple browser, others may ask you to equip yourself with a single brand of screen or tablet.
Conclusion
Receiving orders from UberEats, Deliveroo, JustEat, or for that matter any other order taking channel, in less than a second is completely possible thanks to digital! To do this, take the time to choose your solutions well, to ask to test them in real life, and to check the compatibility between them.
Book your free demo appointment now!
To better understand the KDS TicknCook solution, we suggest you do a 30-minute demo for free.